News — Holiday Celebration
• Christmas Gifts For Everyone • Hayward WI • Hayward WI Children Store • Hayward Wisconsin • Holiday Celebration • Holiday Shopping • Kids Toy Store • Lake Kids • New Fun Kids Store • Sale • Specialty Gift Shop • Stocking Stuffers • Toy Store • Toy Store & Specialty Gift Shop • Toys Books Games Gift Gear Clothing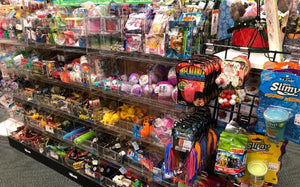 Pick up all your Stocking Stuffers for babies, toddlers, tweens, teens, adults; we have something for everyone on your list! SALE 15% OFF Everything under $15 & SALE 20% OFF Melissa & Doug Items This Sale is Valid: Dec. 12th - Dec. 18th  Our Elves (staff) will help you find the perfect gifts for all those special people on your list. Holiday Shopping Got You Stumped? When in doubt, pick a Gift Card out. A Gift You Know They Love!  Available to purchase in store or online > Click Here > LAKE KIDS  The Toyland of Hayward, WI The store is magical & entertaining, with an...
---
• A Lure of Lights • Downtown Historic Hayward WI • Events • Events Hayward WI • Fall Events & Activities • Family Fun • Hayward WI • Holiday Celebration • Holiday Light Celebration • Hot Chocolate Crawl • Kids Events & Activities • Parade • Winter Fun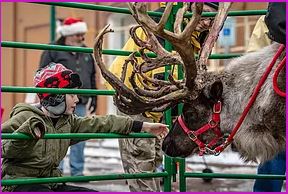 A Lure of Lights - Holiday Celebration Downtown Main St. Hayward, WI Holiday Celebration November 23, 2018 - January 1, 2019Celebrating the Hayward Area's charm and distinctively different shopping experience! Enjoy this unique event for families and friends to experience an old fashioned holiday shopping season with the latest technology of thousands of LED lights on store fronts in Hayward, WI. A Lure of Lights - Kick Off Parade - Hayward, WI Annual November Holiday Celebration Hayward WI Lights shows on main street with music. More events surrounding the Holiday Season, with hot chocolate, bonfires, contests & more. A Lure of...